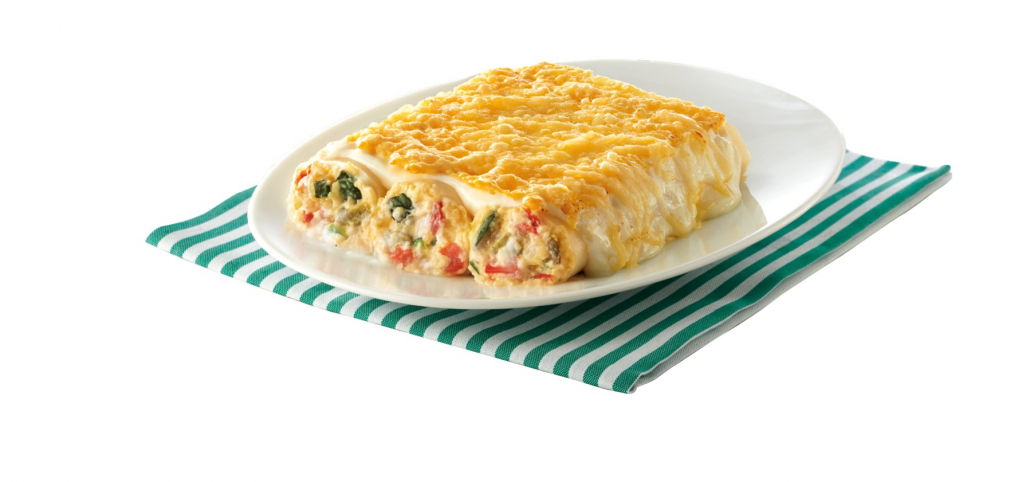 Roasted vegetable cannelloni with Philadelphia cheese
Preparation: Microwave, Oven

6 min.

45 min.
Maheso, the leading manufacturer of frozen lasagnas and cannelloni in individual formats, has partnered with Philadelphia, the leading manufacturer of cream cheeses, to launch the new Philadelphia Braised Vegetable Cannelloni.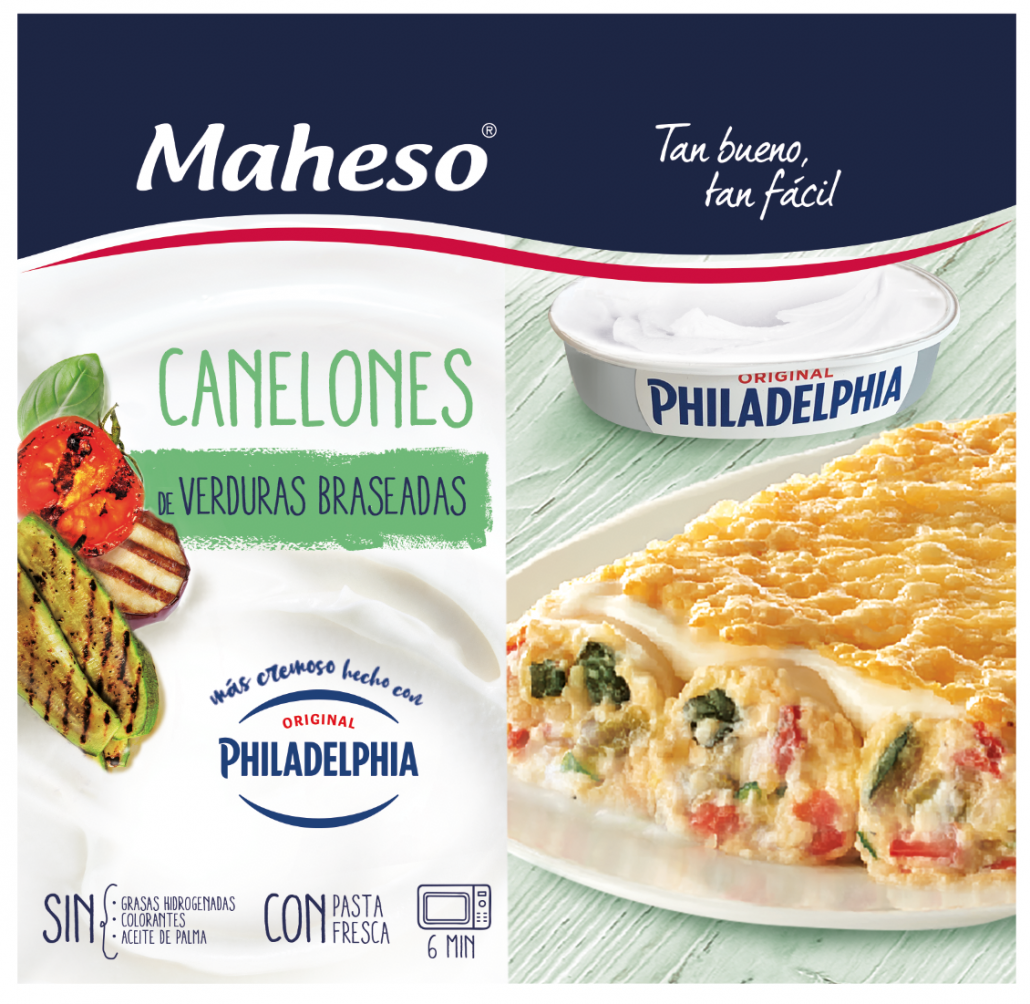 INGREDIENTES
Ingredientes: agua, pasta alimenticia fresca (sémola de trigo, agua), mezcla de verduras asadas (8%) (calabacín, pimiento rojo, pimiento verde, cebolla), queso crema Philadelphia® (8%) [leche, nata, sal, estabilizantes (goma garrofín, carragenanos), conservador (sorbato potásico)], texturizado de trigo, queso Emmental, aceite de girasol, almidón modificado, cebolla, leche desnatada en polvo, gelatina, producto lácteo en polvo (lactosa, grasa de leche, proteínas de la leche), sal, aceite de oliva, almidón de maíz, especias, salsa de soja en polvo (contiene soja y trigo). Consultar trazas de alérgenos.
ALÉRGENOS
Este producto ha sido elaborado en una fábrica que emplea: huevo, pescado, crustáceos, apio, moluscos y frutos de cáscara.
PREPARACIÓN
No es necesario descongelar.
Horno: Precalentar el horno hasta llegar a 200ºC (sin aire). Retirar el envoltorio de plástico y colocar la bandeja en el horno a media altura. Calentar durante 45 min. Debido al material de la bandeja, no se recomienda utilizar el modo gratinado del horno.
Microondas: Retirar el envoltorio de plástico y calentar a máxima potencia (800W) durante 6minutos.
INFORMACIÓN NUTRICIONAL

We recommend checking the packaging, since the ingredients, nutritional values and/or allergens that appear on this website could have been updated in the pack