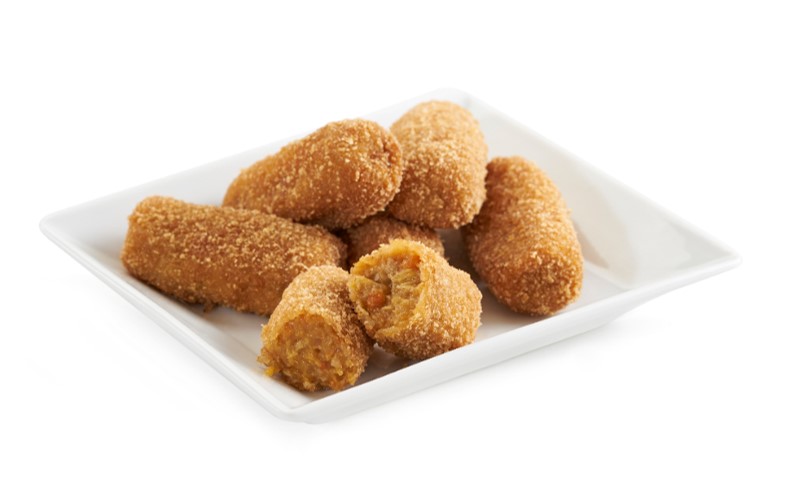 100% vegetable croquettes
Preparation: Pan, Deep fryer

3 min.

4.5 min.
Croquettes made from textured vegetable protein, imitate the texture of meat and are the vegetable alternative to the usual croquettes. They are suitable for vegetarians and vegans.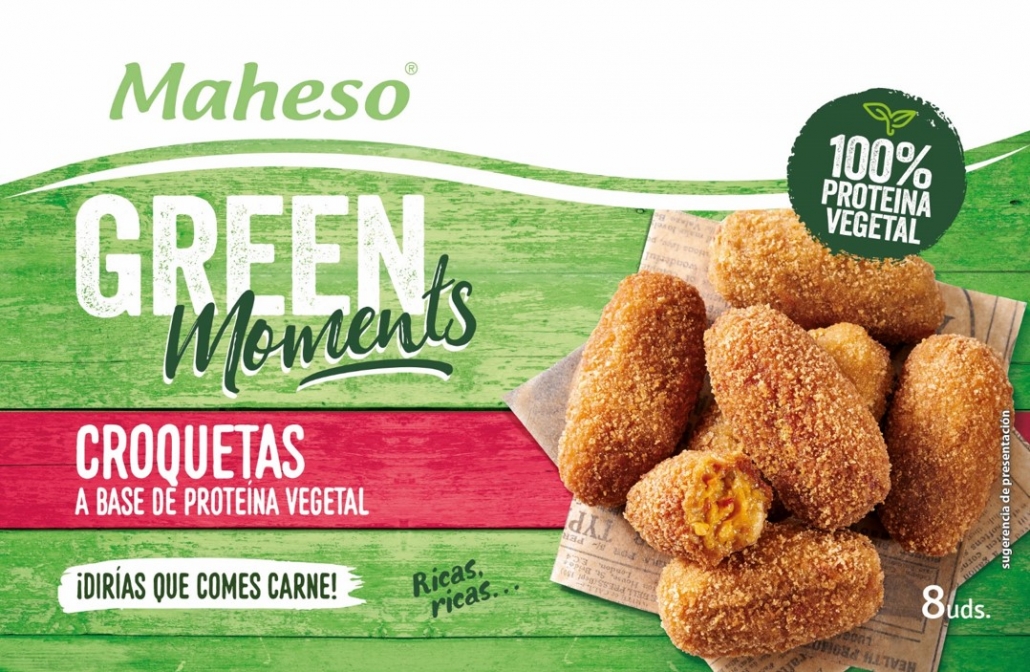 INGREDIENTES
Ingredientes: Relleno (88%): agua, texturizado de proteína vegetal (15%) (agua, proteína concentrada de soja, sal), cebolla, tomate, harina de trigo, almidón modificado, aceite de girasol, puerro, zanahoria, vino, pimiento rojo, ajo, sal, aroma natural, aroma, especias, salsa de soja en polvo (contiene trigo y soja).(Porcentaje calculado en base al relleno).
Rebozado: preparado para rebozar [harina de arroz, dextrosa, fibra vegetal, sal, harina de trigo,  espesante E 1414, emulgente E 471, colorante (caramelo natural), agua y especias]. Consultar trazas alérgenos.
ALÉRGENOS
Contiene: trigo y soja.
Este producto ha sido elaborado en una fábrica que emplea: leche, huevo, pescado, crustáceos, moluscos, frutos de cáscara y apio.
PREPARACIÓN
No es necesario descongelar.
Freidora: Freír directamente sin descongelar a 180 ºC durante 4.5 minutos.
Sartén: Freír directamente sin descongelar  en abundante aceite bien caliente durante 3-3.5 minutos.
Sugerencia: freír en pequeñas cantidades para no alterar la temperatura del aceite de fritura.
INFORMACIÓN NUTRICIONAL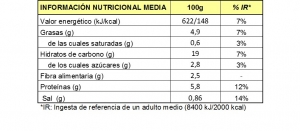 We recommend checking the packaging, since the ingredients, nutritional values and/or allergens that appear on this website could have been updated in the pack