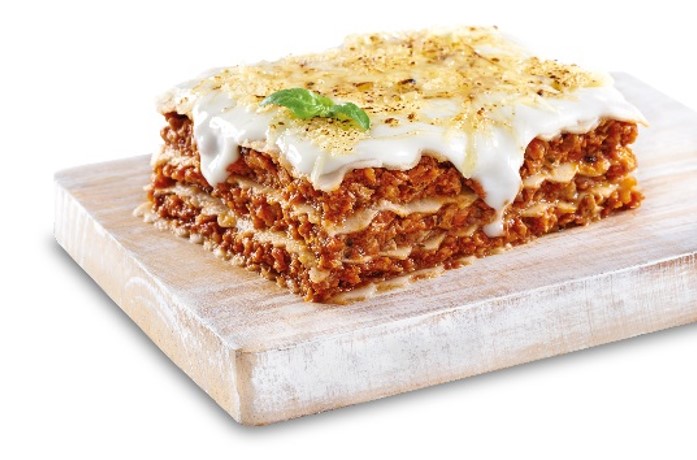 100% vegetable bolognese lasagna
Preparation: Microwave, Oven, Airfryer o freidora de aire

6 min.

43 min.

27 min.
100% vegetable lasagna, with the usual Bolognese texture and delicious flavor. It is a product suitable for vegans.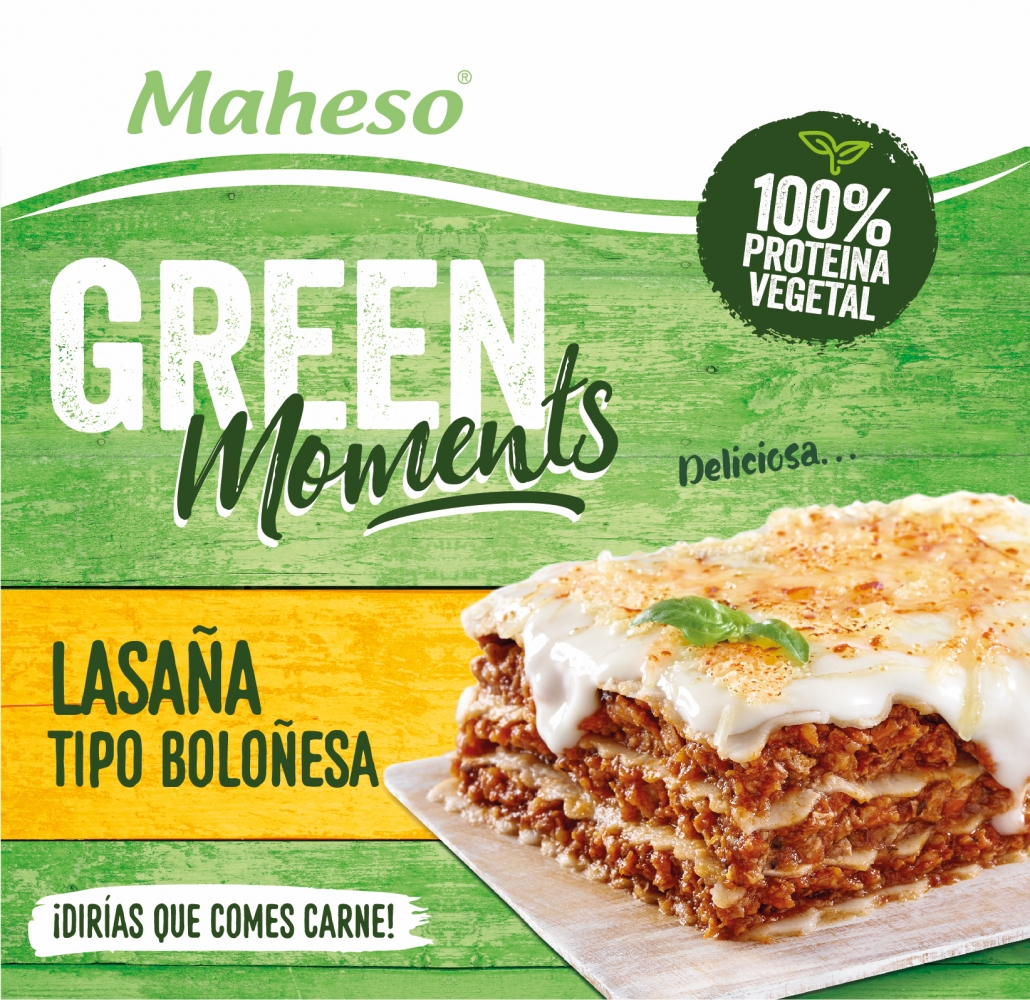 INGREDIENTES
Ingredientes: agua, pasta alimenticia (harina y sémola de trigo, agua), bebida de arroz (agua, arroz, aceite de girasol y sal), mezcla de vegetales en proporción variable (18%) [tomate, cebolla, zanahoria, puerro y ajo], aceite de girasol, preparado vegano tipo queso [agua, almidón modificado (patata y maíz), grasa de coco, fibra alimentaria (bambú), sal, extracto de levadura, emulsificante (E 330, E 339ii), aroma natural, colorante (E 160a)], texturizado de trigo, almidón modificado, harina de trigo, sal, especias, aroma natural, azúcar, almidón, salsa de soja en polvo (contiene soja y trigo). Consultar trazas de alérgenos.
ALÉRGENOS
Contiene trigo y soja.
Este producto ha sido elaborado en una fábrica que emplea: crustáceos, huevo, pescado, leche, frutos de cáscara, apio y moluscos.
PREPARACIÓN
No es necesario descongelar.
Microondas: Calentar a máxima potencia (800W) durante 6 minutos.
Horno: Precalentar el horno hasta llegar a 200ºC / 220ºC. Retirar el envoltorio de plástico y colocar la bandeja en el horno a media altura. Calentar durante 43 / 45 min.
INFORMACIÓN NUTRICIONAL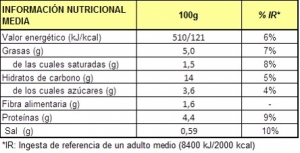 We recommend checking the packaging, since the ingredients, nutritional values and/or allergens that appear on this website could have been updated in the pack