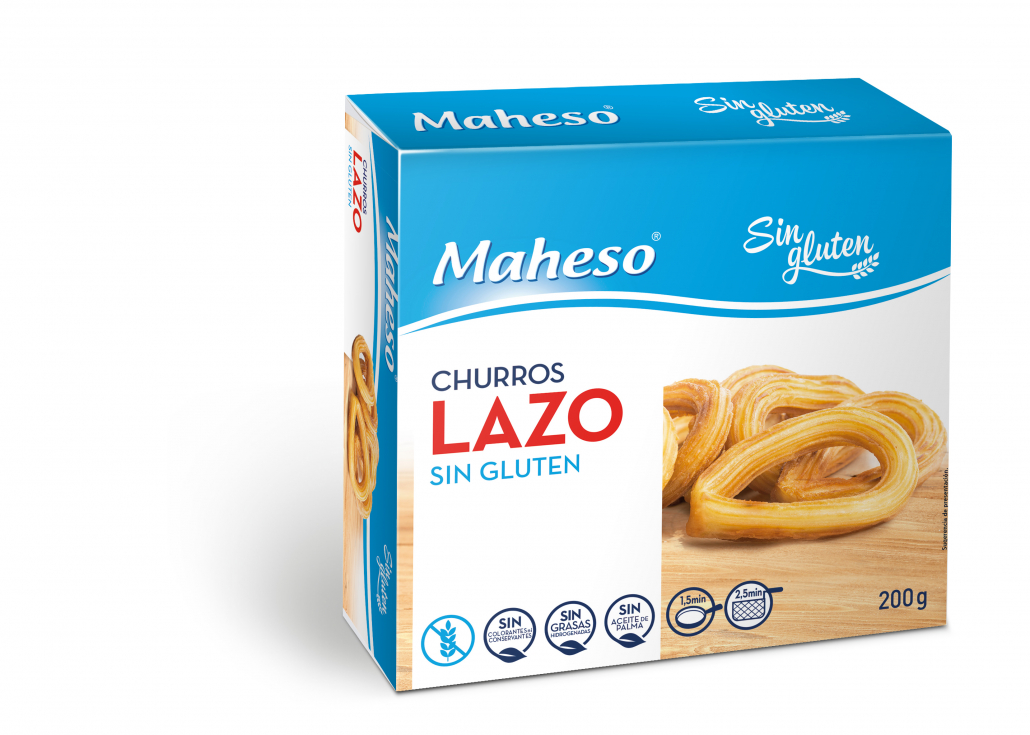 Gluten-free ring churros
Preparation: Pan, Deep fryer

1 min.

2 min.
At Maheso we are authentic specialists in churros and we want to make them available to everyone. For this reason, we present our gluten-free ring churros. Those new churros have the texture and flavor of the usual ones, but they are also suitable for people that need to consume gluten-free products.
INGREDIENTES
Ingredients: aigua, midó de blat de moro, farina d'arròs, llet desnatada en pols reconstituïda, farina de blat de moro, oli de gira-sol, sal. Consulteu traces d'al·lèrgens.
ALÉRGENOS
Aquest producte ha estat elaborat en una fàbrica que empra: soja, ou, peix, crustacis, api, mol·luscs i fruits de closca.
PREPARACIÓN
No cal descongelar.
FREGIDORA: fregir a 180 ºC durant 2 minuts i mig.
PAELLA: fregir a foc mitjà i amb abundant oli ben calent durant 1 minut i mig.
Suggeriment: col·locar pocs xurros alhora per evitar que s'alteri la temperatura de l'oli.
INFORMACIÓN NUTRICIONAL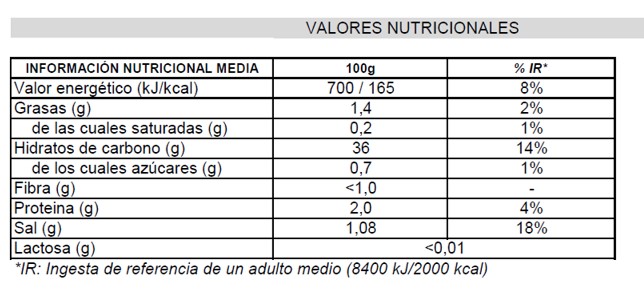 We recommend checking the packaging, since the ingredients, nutritional values and/or allergens that appear on this website could have been updated in the pack