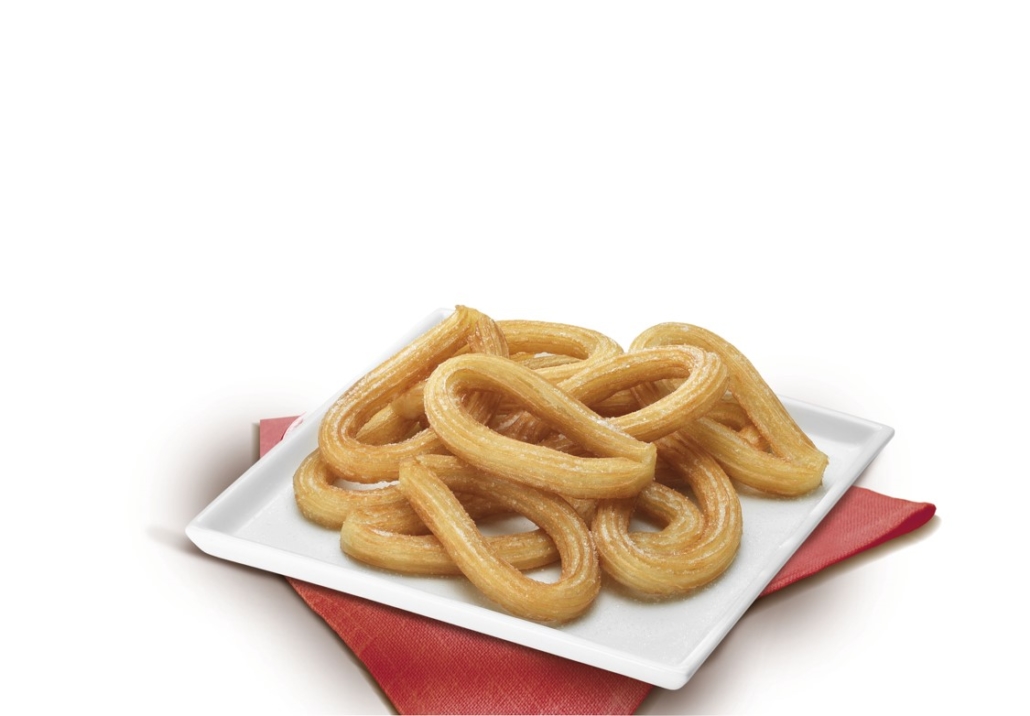 Churros loop oven & toaster
Preparation: Oven, Toaster

8 min.

4 min.
At Maheso we present the new lazo churros suitable for ovens and toasters, made with wheat flour, sunflower oil, water and salt. They are ready in just 8 minutes in the oven or 4 in the toaster.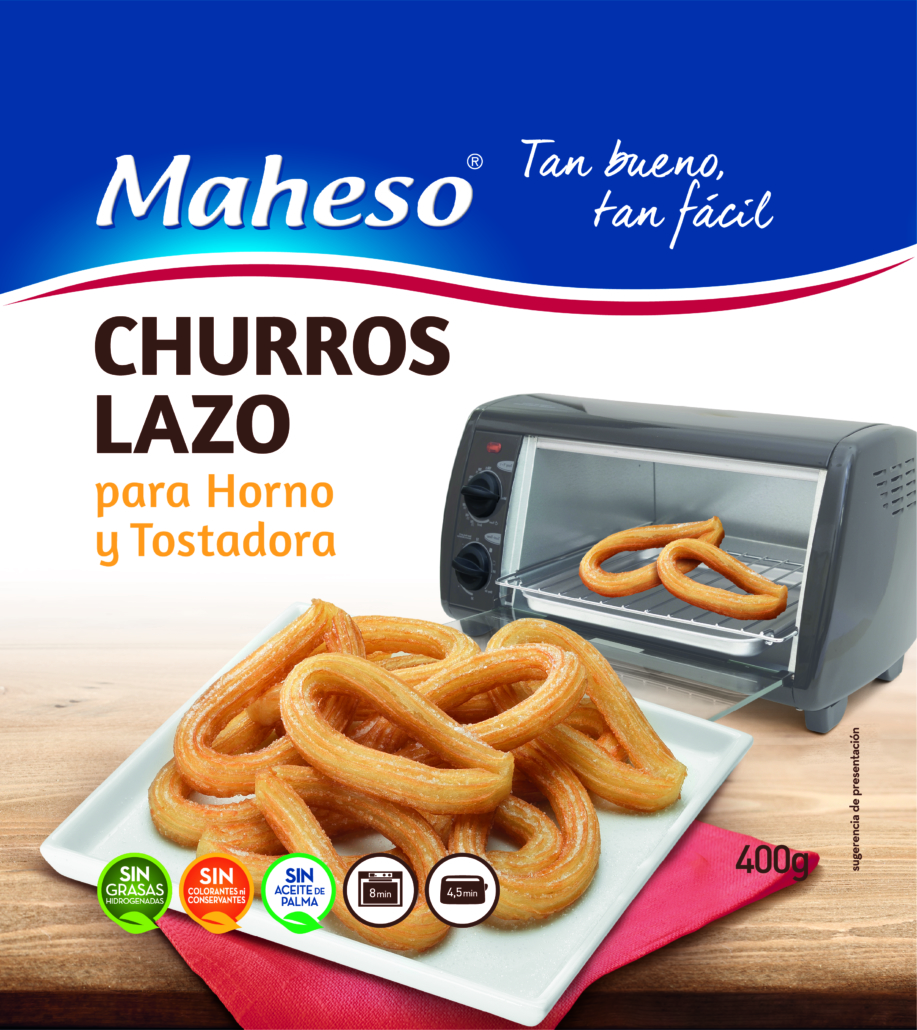 INGREDIENTES
CHURROS LAZO PREFRITO. PLATO PREPARADO ULTRACONGELADO.
Ingredientes: Agua, harina de trigo, aceite de girasol y sal. Consultar trazas de alérgenos.
ALÉRGENOS
ALÉRGENOS
Contiene trigo
Este producto ha sido elaborado en una fábrica que emplea: leche, huevo, soja, pescado, crustáceos, moluscos, frutos de cáscara y apio.
PREPARACIÓN
No es necesario descongelar.
Tostadora: Poner los churros en la tostadora y calentar durante 4:30 minutos aproximados a potencia media (puede haber variaciones dependiendo de la potencia del tostador).
Horno convencional: Precalentar el horno a 200ºC. Colocar el producto en la bandeja, sobre papel vegetal, a media altura y calentar durante 8 minutos. Si el horno es de aire, reducir unos minutos.
Recomendación: Espolvorear con azúcar una vez calentados
INFORMACIÓN NUTRICIONAL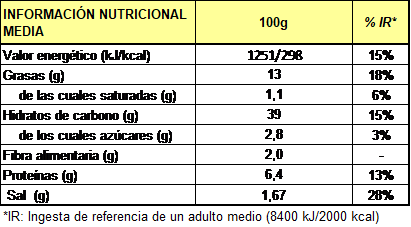 We recommend checking the packaging, since the ingredients, nutritional values and/or allergens that appear on this website could have been updated in the pack